Sama Raena Alshaibi
Drama Bldg, Room Room 16
520-621-7575
MFA, University of Colorado at Boulder; BA, Columbia College, Chicago
Sama Alshaibi multi-media artworks disinters negotiations in spaces of conflict: the causation and aftermath of war and exile, the clashes between nation and citizenry, the vexatious dynamics of humans competing for land, resources and power, and finally, one's own internal struggle with mental entrapment through self-policing emotions such as fear.
Born in Basra to an Iraqi father and Palestinian mother, Sama Alshaibi is based in the United States where she is Co-Chair and Professor of Photography at the University of Arizona, Tucson. Alshaibi was awarded two national teaching awards and the title of University of Arizona 1885 Distinguished Scholar. In 2017, she was awarded an Arab Fund for Arts and Culture grant for her forthcoming multi-media project "Carry Over". Alshaibi was also awarded the prestigious Fulbright Scholar Fellowship in 2014 as part of a year long residency at the Palestine Museum in Ramallah, where she developed an education program while conducting independent research. Sama Alshaibi: Sand Rushes In, her first monograph, was published by Aperture Foundation, New York in 2015.
Alshaibi has been featured in several prominent biennials including the Maldives Pavilion at the 55th Venice Biennial (Italy), the 2017 Honolulu Biennial (Hawaii), the 2016 Qalandia International Biennial (Haifa), and FotoFest Biennial, Houston (2014).
Alshaibi has exhibited her work in over 15 international solo exhibitions including the Johnson Museum of Art at Cornell University, NY (2017), Scottsdale Museum of Contemporary Art, Arizona (2016); Ayyam Gallery, Dubai (2015); Ayyam Gallery, London (2015); Lawrie Shabibi, Dubai (2011) and Selma Feriani Gallery, London (2010). Her group exhibitions include Tucson Museum of Art, Arizona (2017); Marta Herford Museum of Art, Germany (2017), CCS Bard Hessel Museum and Galleries, New York (2017); Museum De Wieger, The Netherlands (2017); Palais De La Culture Constantine, Algeria (2015); Pirineos Sur Festival, Spain (2015); Arab American National Museum, Michigan (2015); Abu Dhabi Festival (2015); Photo Shanghai (2014); Venice Art Gallery, Los Angeles (2013); University of Southampton (2013); Edge of Arabia, London (2012); HilgerBROTKunsthalle, Vienna (2012); Institut Du Monde Arabe, Paris (2012); Maraya Art Centre, Sharjah (2012); and Headlands Center for the Arts, California (2011). She has also exhibited at the Bronx Museum in NYC, and the Museum of Contemporary Art in Denver, CO. Her over 40 time-based works (video art and films) have screened in numerous film festivals internationally, including Mapping Subjectivity, MoMA (NYC), 24th Instants Video Festival (Mexico and France), Madrid Palestine Film Festival, Thessaloniki International Film Festival (Greece) and DOKUFEST (Kosovo). Her art residencies include Darat al Funun (Amman), A.M. Qattan Foundation (Ramallah) and Lightwork (NY).
Alshaibi holds a BA in Photography from Columbia College and an MFA in Photography, Video, and Media Arts from the University of Colorado. Alshaibi is exclusively represented by Ayyam Gallery.
www.samaalshaibi.com
www.ayyamgallery.com
http://aperture.org/shop/alshaibi-sand-rushes-in-book
www.maldivespavilion.com
Recent Work
Artist: Sama Raena Alshaibi
Chromogenic print mounted on Diasec
Artist: Sama Raena Alshaibi
Photography, video installation
Artist: Sama Raena Alshaibi
5 videos, sound, pentagon room
Artist: Sama Raena Alshaibi
5 videos, sound, pentagon room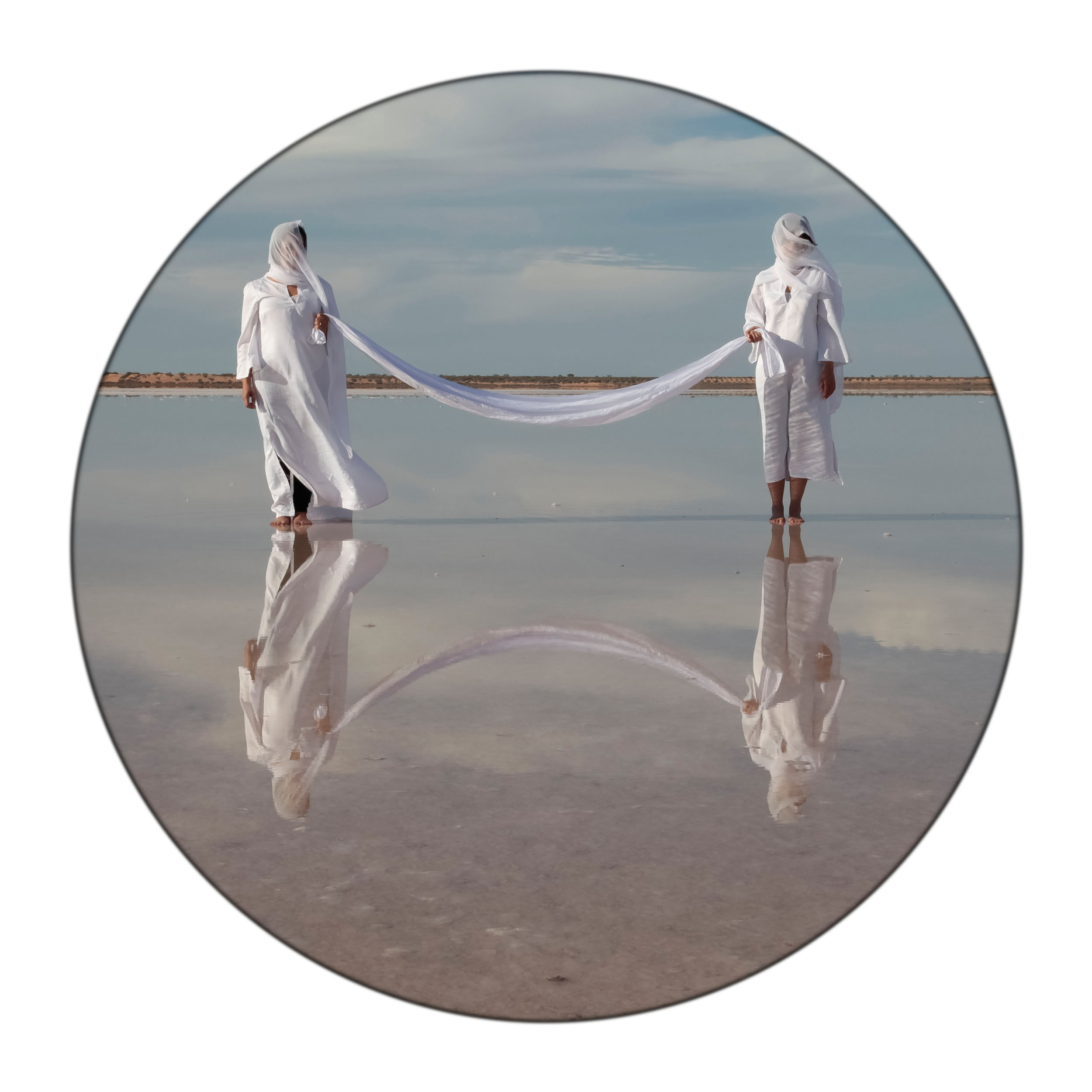 Artist: Sama Raena Alshaibi
Chromogenic print mounted on Diasec
Artist: Sama Raena Alshaibi
Chromogenic print mounted on Diasec
Artist: Sama Raena Alshaibi
wood, metal, video, resin, audio, talcum powder
Artist: Sama Raena Alshaibi
Digital Archival Print
Artist: Sama Raena Alshaibi
Pigment Archival Print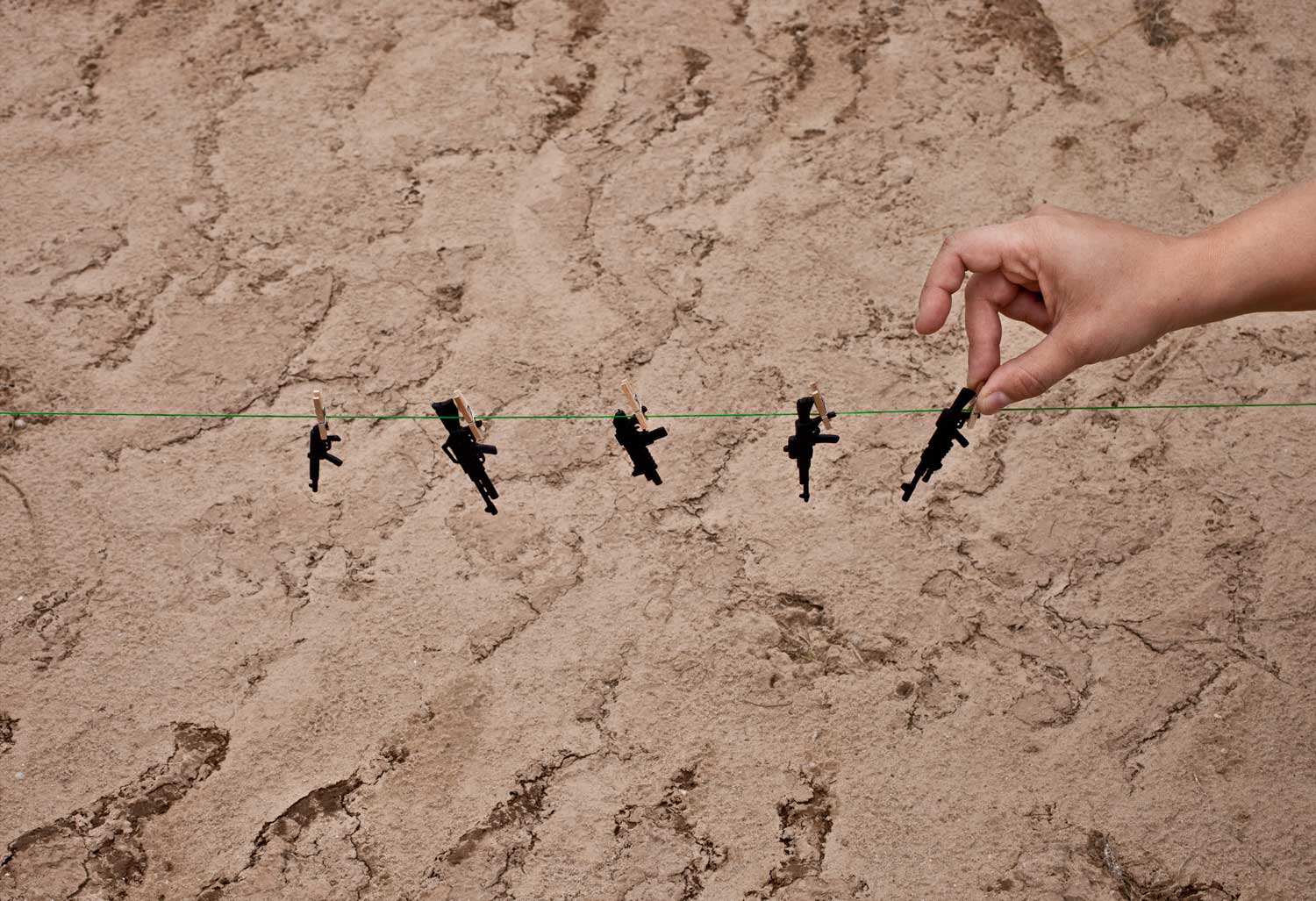 Artist: Sama Raena Alshaibi
Pigment Archival Print