Manisha Sharma, Ph.D.
Art Bldg, Room 132
520-621-7034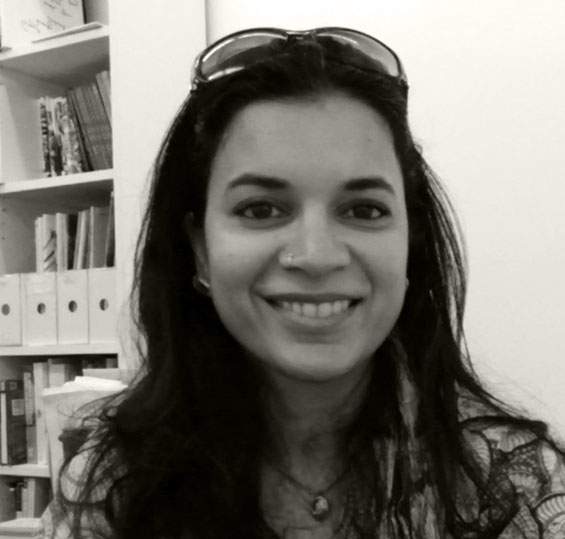 Ph.D. Art Education, The Ohio State University, USA;
M.A. Art Education, The School of The Art Institute of Chicago, USA;
B.F.A. Applied Arts, Delhi College of Art, India
Teaches and mentors undergraduate and graduate (M.A, & Ph.D) students.
Classes taught at the University of Arizona include:
Community, Culture & Art Education
Curriculum Theory in AVCE,
Diversity Issues in AVCE,
Teaching Art & Visual Culture Education (Saturday School program)
Introduction to South Asian Visual Culture (General Education)
Media and Technology in Art and Visual Culture Education
Graduate Seminars In Art Education: Mobility, Migration, & Border Crossings; Postcolonial and Decolonizing Methods ; Introduction to Research in Art Education.
Research areas:
Postcolonial Globalization theories & Decolonization methods in Contemporary Art & Art Education
South Asian contemporary art and visual culture
Community oriented visual culture education
Social justice art education
Intersectional Feminism in art and visual culture education
Sharma's research examines how perceptions of culture and community are formed, internalized, and acted out within communities, through production and consumption of art and visual culture artifacts.
Awards:
-2017 Outstanding Art Educator of the Year in Higher Education, Arizona Art Education Association
-2014 Outstanding Dissertation Doctoral Research Award, International Society for Education in Art (InSEA)
-2012 Barkan Dissertation Award, Ohio State University Department of Arts Administration, Education & Policy
Professional Service & Leadership:
-Elected member to the Council for Policy Studies in Art Education
-Past Coordinator: Caucus of Social Theory, National Art Education Association
-Editorial Review board member (peer reviewed): Art Education journal, Visual Arts Research (VAR), Journal of Cultural Research in Art Education (JCREA), Journal of Social Theory in Art Education (JSTAE), Popular Inquiry: The journal of kitsch, camp and mass culture, InSEA i-magazine
Previously, Sharma taught art, design and photography in K-12 schools in the United States, Japan and Mexico, as well as in community, and museum settings.